The EU sustainable products initiative: a game-changer for corporate net zero action?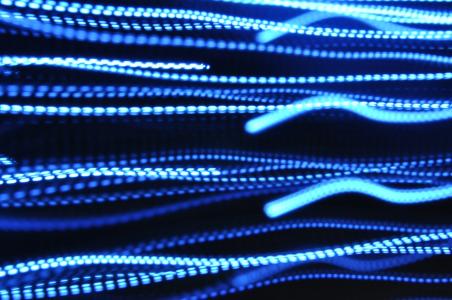 As the horrific war in Ukraine rages on and energy prices continue to rise, a key question facing EU policy-makers, businesses and consumers is how to reduce energy consumption – and save money in the process.
Many of us have read the IEA's recent 10-Point Plans, and have turned down our thermostats or changed our commuting behaviour accordingly. But to transition to a fair and inclusive net zero economy, we need to exploit all available tools to deliver deep cuts in energy and resource use.  
Easy sell for green products law? 
Last year, one piece of EU legislation saved consumers a whopping €120bn in energy bills. The Ecodesign Directive, which sets energy efficiency standards for a number of household appliances, has already driven deep reductions in product-related energy consumption.  
And this is only the beginning. Last week the European Commission proposed to massively extend the scope of the legislation to set broader sustainability standards for almost all products (minus food and medicines). Whilst the legislation still needs to be adopted – and won't fully kick-in for several years – its potential savings could go beyond the €120bn of its predecessor. Good news during an energy and cost of living crisis, no? 
Policy-makers are always looking for positive narratives to buy public support – now more than ever – and this feels like an easier sell than most. In addition to offering solutions to the current crises, the so-called 'Sustainable Product Initiative' will bring climate and environment policy away from meeting rooms in Brussels and into our homes. It will transform the products we buy, and how we use them. Standards on things like durability, repairability, recyclability will put an end to the buy-break-discard model we've become used to, ensuring we have quality products that last and can be repaired easily, as well as alternative means of consumption like product rental. For years surveys have suggested that consumers actively want this. 
Anecdotally, I know the feeling: my smartphone is over seven years old and worked well until recently. However, recent software updates are apparently 'incompatible' with my current model, and one-by-one certain apps have stopped working. The solution? "Buy a new phone." 
I feel I deserve better – and so does the planet! My mobile is already more than twice as old as the average EU smartphone in use, but still far short of a lifespan which would properly compensate for its climate and environmental impact. Studies suggest that extending the use period of personal electronic devices by just a year could save over 2 million tonnes of CO2 - the equivalent of taking a million cars off the roads. But we need the right policies to make this happen. 
Time for business to step up 
So with this proposal, the Commission has thrown down the gauntlet to the business community. And it is not just about becoming greener or delivering on net zero targets – it is about bottom lines too: companies producing or selling 'unsustainable' products must "make changes or accept lower sales". 
But achieving this represents a huge challenge that will require significant changes in corporate strategy. Products will need to be redesigned to be more durable and repairable; new materials will need to be sourced as feedstock; business models will need to be adapted to reflect changes in consumption and production.  
However, these challenges also represent an opportunity for innovative startups and sustainable frontrunners to gain market share. There is also significant potential to create more dispersed jobs in SMEs offering repair services, which can help boost local economies and communities. 
And it is safe to assume this will have impact beyond the EU's borders. By making sustainability a requirement to sell in the EU, the regulation will affect companies across the world. It is our hope the initiative could spark a global 'race to the top' of sustainable businesses and products.  
While the devil will certainly be in the detail, this could be the opportunity for a genuine 'win-win-win': for industry, consumers and the planet. Policy-makers still need to do their job ensuring the proposal becomes an ambitious law, but the ball is ultimately in business' court to deliver greener, better products and services. Hopefully my next phone is among them.