Stichting Environmental Defense Fund Europe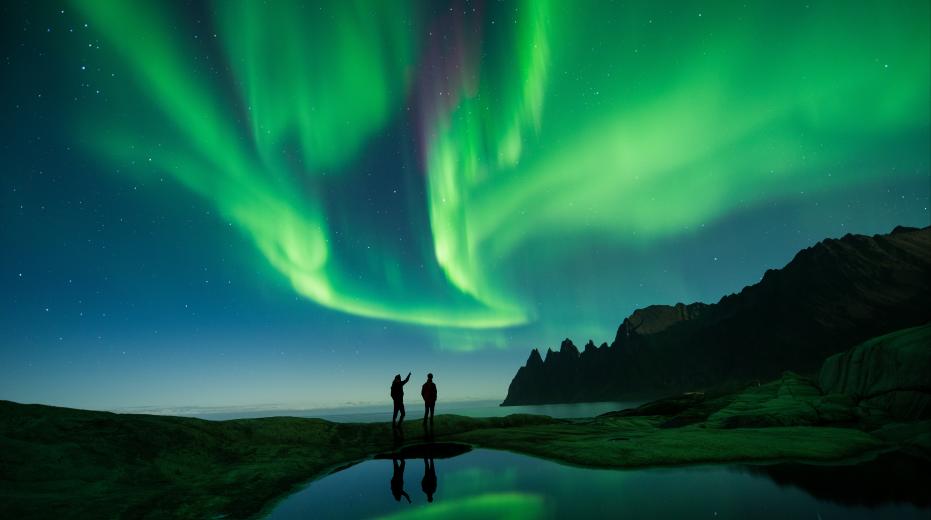 RSIN: 859171814
Contact details
Address: Reguliersgracht 79lg, 1017 LN Amsterdam, The Netherlands
Email: europe@edf.org
Phone: +44 203 310 5909
A clear description of the goals of the ANBI
Stichting Environmental Defense Fund Europe's mission is to preserve the natural systems on which all life depends. Guided by science and economics, we find practical and lasting solutions to the most serious environmental problems
The foundation's objects are:

a. the advancement of the conservation, protection and improvement of the physical and natural environment;
b. the advancement of the education of the public with particular reference to the conservation, protection and improvement of the physical and natural environment;
c. the promotion of 'sustainable development' by:

i. the preservation, conservation, and the protection of the environment and the prudent use of resources;
ii. the promotion of sustainable means of achieving economic growth and regeneration.
The main ideas from the strategic plan
Europe has a strong track record of environmental leadership, yet many problems—from climate pollution to poor air quality to overfishing in our seas—still require urgent action. Our steadily expanding presence in Europe is establishing us as an organisation committed to tackling pressing challenges with practical, evidence based solutions. As we grow our ability to catalyse change in Europe, we look to apply our trademark combination of science, economics, law and unusual partnerships to secure lasting solutions to global environmental problems.
Promising solutions lie ahead in Europe's shipping, oil and gas, air quality, oceans and transport sectors. We will ensure the UK's environment bill promotes cleaner vehicles to improve air quality and people's health. We will help countries and companies craft plans to drive the investments needed to slash emissions from shipping. We will help Europe meet its commitment to producing a strategy to cut methane pollution after years of neglect. The UK plans to update clean air rules dating back to 1995, a major opportunity to drive transformational change. On the oceans, we are focused on interactions between the marine world and our changing atmosphere.
The names and roles of the board members
Carl Ferenbach (Chairman)
Jens Ulltveit-Moe
Roland Kupers
Lance West
Lord Brian Griffiths
Ravi Gurumurthy
Andrea Monge
Connie Hedegaard
The remuneration policy for board members
The members of the management board will be paid no remuneration for their duties. They are however entitled to the reimbursement of any costs incurred by them in the course of their duties.
Actual report on activities
Stichting Environmental Defense Fund Europe is a sister organization of Environmental Defense Fund Europe, registered in London, UK. Following are highlights of our work during the past year.
Improving Air Quality in London
In 2019, Environmental Defense Fund Europe, along with leading health and science experts and the Mayor of London, Sadiq Khan, launched Breathe London, a project to develop one of the world's most comprehensive air pollution-sensing networks. The project combines stationary and mobile sensors to measure and map air pollution across the capital. The data from Breathe London will provide insights into the impacts of Mayor Khan's major policy initiative, the Ultra-Low Emission Zone, which imposes a fee on high-polluting vehicles. We aim to use Breathe London data to galvanise public pressure for more ambitious clean air policies. We will also use the project's methods, findings and best practices to help guide other cities around the world looking to improve air quality.
Measuring Methane Emissions
Environmental Defense Fund's groundbreaking scientific efforts to measure methane emissions across the natural gas supply chain in the U.S. helped lead to strong regulations to curb methane pollution.
Today, we are undertaking a similar effort worldwide. EDF is working with the 13 companies in the Oil and Gas Climate Initiative (OGCI), the UN's Climate and Clean Air Coalition (CCAC), and the European Commission to quantify the magnitude of global emissions from oil and gas supply chains and identify opportunities to reduce them. In 2019, 14 research teams from the Netherlands, UK, Denmark, Germany, Romania, U.S., Switzerland, Poland and Sweden used aircraft drones, vehicle-based monitors and on-site measurements to estimate and characterise emissions in Romania, which is estimated to be the biggest upstream emitter of oil and gas methane emissions in the EU, based on data reported to the UN. We will use the findings to help develop strong emissions mitigation strategies. Stepping up on methane In December 2019, the European Commission released its climate plan — the European Green Deal —which prioritises taking action on methane emissions. This milestone followed Environmental Defense Fund Europe's work to raise awareness among key stakeholders about the critical role that methane plays in our planet's warming. Environmental Defense Fund's goal is to reduce global oil and gas methane emissions 45% by 2025, which will deliver the same 20-year climate benefit as closing one-third of the world's coal plants. We have built a network of stakeholders from Commission departments, the European Parliament's political advisers and think tanks to educate EU decision makers on the importance of addressing methane. Our network helped secure the European Parliament's agreement on climate priorities for the next five years, which include methane. We are also focusing on Germany and Italy, the two largest importers of internationally traded gas in the EU.
Greening the Shipping Industry
Global shipping currently accounts for nearly 3% of the world's climate pollution, and these emissions are projected to increase by as much as 250% by 2050. The International Maritime Organization (IMO), the UN agency that oversees international shipping policy, is taking critical steps to reduce emissions. Solutions such as sustainable fuels can help the IMO meet its emissions reductions goals. Environmental Defense Fund Europe is helping shape the conversation around sustainable fuels, which could help shippers reduce emissions while opening the market to more fuel suppliers. In 2019, we released a report, Sailing on Solar, which illustrates how an industry shift to greener alternative fuels can drive investment in untapped renewable energy in developing countries. We have used Sailing on Solar to highlight the environmental and economic benefits of sustainable shipping, helping to drive the industry conversation on clean shipping fuels.
Advocating for air quality reforms
Air pollution is the most significant environmental threat to health in the UK, and many parts of the region exceed legal limits for safe air quality. Yet many pollution sources — including boilers, stoves, restaurants and vehicles — can be controlled. To help clean our air and improve public health, Environmental Defense Fund Europe is working to advance legislation that calls for a more ambitious and targeted approach to lowering air pollution. In 2019, the UK government introduced a broad environment bill that has the potential to improve air quality. Environmental Defense Fund Europe is advocating for a transparent registry of pollutants; clear, binding targets to significantly reduce harmful emissions by 2030; and government accountability for reducing harmful pollutants. We also aim to advance robust air quality monitoring, similar to the Breathe London project, particularly in areas with schools and hospitals.
Boosting Adoption Of Clean Vehicles
Transportation accounts for 26% of the UK's greenhouse gas emissions and is a primary source of pollution in cities. Climate-friendly electric vehicles are increasingly available; however, many barriers stand in the way of broader adoption. Environmental Defense Fund Europe issued a report on the obstacles that prevent people from purchasing electric vehicles. The report found that existing market conditions and financing options are slowing electric vehicle sales and preventing low- and middle-income people from buying electric cars. Targeted government action could help make electric vehicles more accessible, potentially saving low- to middle-income households nearly £350 million in annual fuel and maintenance costs. Environmental Defense Fund Europe is using this report to call for policies that reduce the upfront costs of electric vehicles and establish better financing options.
Creating more resilient oceans
Climate change is warming the world's oceans at an alarming rate, leading fish to migrate to cooler waters. The effects of this migration will impact communities around the globe, especially those that depend on fish for food and livelihoods. Environmental Defense Fund's work in the Americas has demonstrated that science-based approaches to fisheries management can allow species to rebound. Yet these approaches must adapt to ensure fisheries, ecosystems and the communities that depend on them are resilient in the face of climate change. Building on our decades of success, we are defining pathways to prepare the world's fisheries to thrive in the future. We will advance climate-resilient fisheries management by building momentum for international action among influential global leaders. This includes attending the UN's Food and Agriculture Organization (FAO) Committee on Fisheries in Rome in 2020, which will bring together fishing nations across the globe to discuss collective action and solutions. And we will develop tools and resources for governments, communities and others to lead the way in their fisheries.
FINANCIAL STATEMENT FOR THE STICHTING