New Breathe London data reveals nearly half of areas across city at risk of illegal pollution levels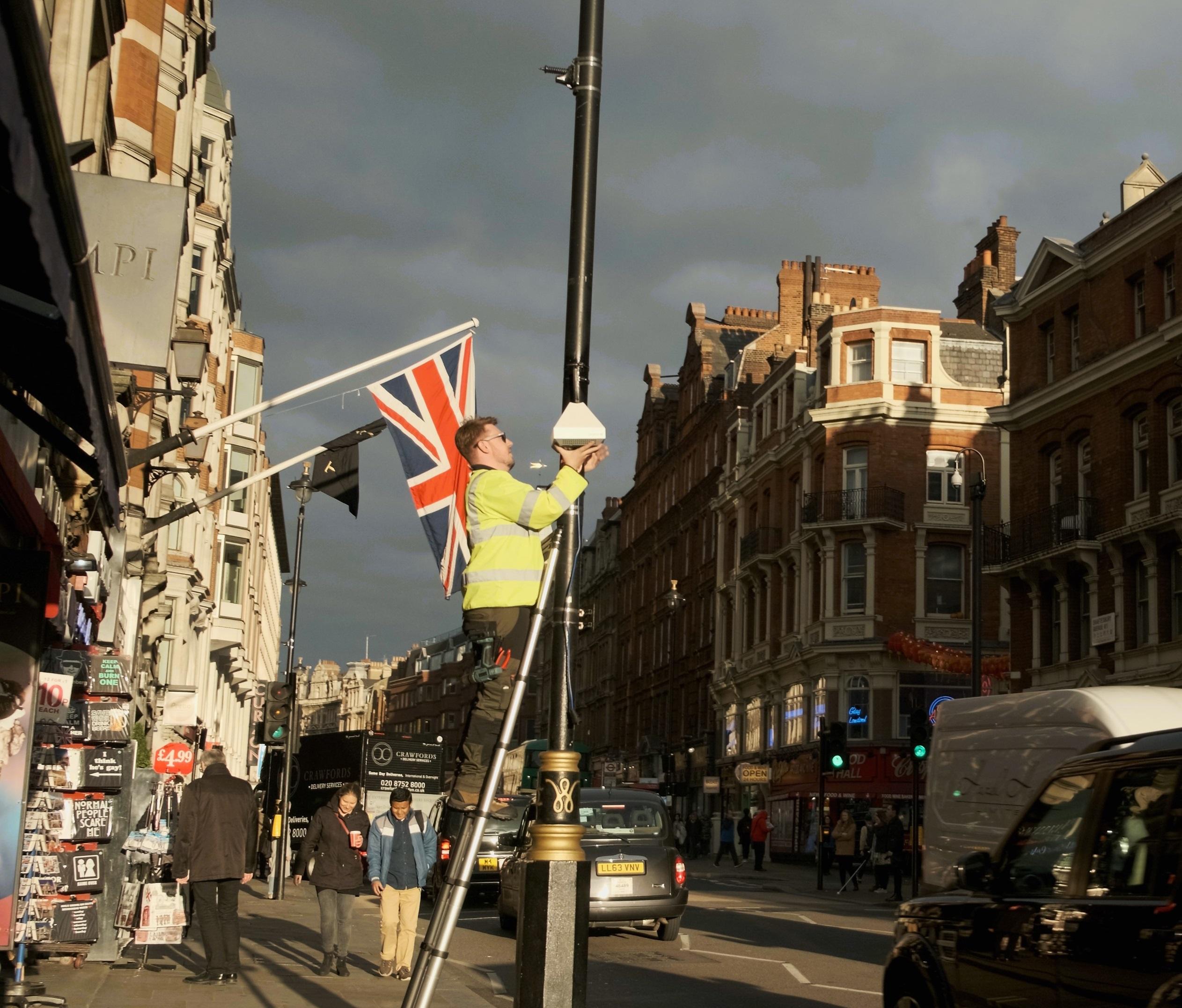 Today, Environmental Defense Fund Europe (EDFE) together with Mayor Sadiq Khan are releasing the first wave of data from Breathe London, an ambitious collaborative project aimed at measuring and mapping air pollution across the capital.
The findings show that air pollution is dangerously high across the city – nearly half of the sensor "pods" across London are likely to exceed the UK's legal air pollution limits this year.
Moreover, this data reveals the importance of dense, hyperlocal monitoring for understanding how and when our city is being polluted, as well as identifying hotspots and designing the durable solutions needed to reduce pollution.  
Breathe London's interactive map
Launched in January with the Mayor's office and other partners, Breathe London is led by EDFE and aims to paint a clearer picture of air quality across the city, including through its network of state-of-the-art sensor pods on buildings and schools. By complementing and expanding upon London's existing monitoring networks, Breathe London is helping us better understand pollution where people live, work and play.
New data – gathered from almost 100 sites across the city – is now live on Breathe London's interactive map, which displays current and past nitrogen dioxide (NO2) levels, as well as the average measurements since the pods starting collecting data. The map also shows current levels from one of the city's existing monitoring networks, the London Air Quality Network.
The map compares the readings with World Health Organisation (WHO) air quality guidelines, the most widely accepted assessment of the health risks of air pollution. The WHO guideline for NO2 is the same as the UK legal limits.
High levels of pollution
The data shows: Across the city, from inner London to the outer suburbs, many people are exposed to consistently high levels of NO2 pollution. And even with people's commuting patterns, these high levels vary little from weekday to weekend or morning to night.
Over 40 percent of the Breathe London pods appear to be in danger of exceeding annual limits – i.e. the NO2 levels at nearly half of the sites are on track to be above the recommended health threshold for the year.
Additionally, Breathe London is measuring at sensitive locations like schools throughout the city. The data shows that around 25 percent of the schools sites are likely to exceed this year. The majority of these sites have already received an air-quality audit from the Mayor's office and a starter grant to begin to implement ways to reduce pollution, though many issues to do with pollution from road traffic cannot be solved through local action alone.  
Exposure to NO2 can result in the development and exacerbation of asthma and bronchitis, as well as lead to a higher risk of heart disease. Continuing to see these elevated levels of pollutions would be of real concern to Londoners of all ages.
Value of denser networks
Breathe London's denser monitoring network allows for a more accurate understanding of how air pollution changes throughout the city.
Analysis of the entire network of stationary data – both the London Air Quality Network and the Breathe London pods – illustrates how air pollution levels can vary greatly over a short distance. One pair of monitors revealed a 75 percent difference in NO2 over the course of a five-minute walk.
Further, by building on the existing networks of fixed monitors, hyperlocal data from the Breathe London network can identify "hotspots" of pollution that had previously gone undetected. For example, Breathe London measured alarmingly high NO2 levels near the Holloway Bus Garage, which is located in a residential area that lacked air quality monitoring. Armed with this data, Transport for London – the government entity responsible for Greater London's transport system – is now investigating options for reducing pollution at that location.
Looking ahead
In the coming months, ambitious and unique features will be added to the Breathe London site, including additional pollutants and more information about pollution sources. Furthermore, Google Street View cars are using mobile sensors to repeatedly sample over a thousand miles of London roadways – generating data that will help build up the most detailed picture yet of London's air quality.
Mayor Khan is making London's poor air quality a top political priority, but there's only so much mayors can do. We need bold action at the national level to ensure everyone across the UK breathes easier.
EDFE and our partners will soon leverage data from Breathe London's comprehensive network to urge the Government to pass new legislation to tackle air pollution, prioritising action on the pollution sources that we have control over and giving cities more power to regulate.
Sign up here to receive updates on the Breathe London project.