The ULEZ is good news for Londoners' health. Data can take us further.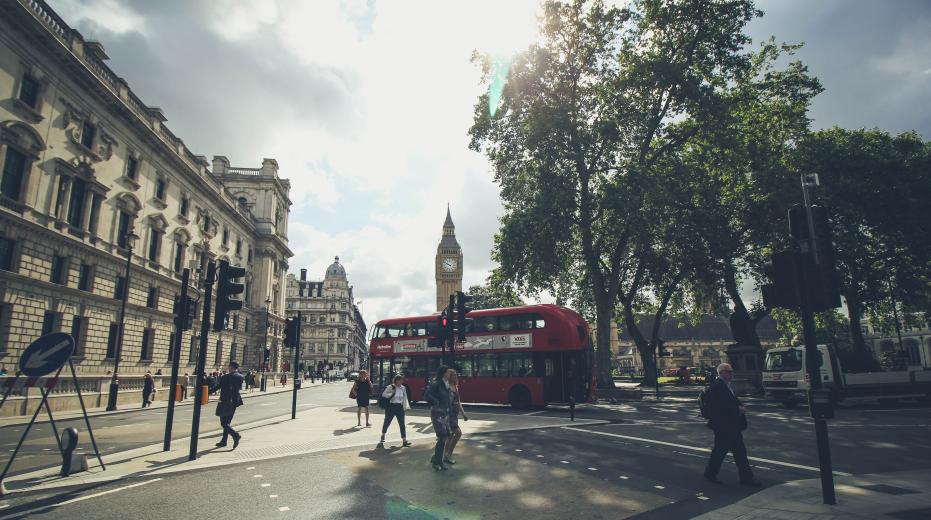 London just launched a bold, new effort to accelerate the transition to cleaner transport and reduce pollution from vehicles. Measuring and mapping air pollution data at the local level will help us understand whether it and other policies are working.
What is the ULEZ?
Starting today, most older vehicles – which have less efficient engines and pollute more – will have to pay extra to enter Central London.
The Ultra-Low Emission Zone (ULEZ) builds on London's existing efforts to curb traffic and improve air quality, including the congestion charge that was introduced in 2003. The ULEZ will start with the demarcated congestion-pricing zone and expand to the whole city in the next few years.
The move is part of Mayor Sadiq Khan's plan to improve air quality throughout the city.
Air quality challenges
Many people know that air pollution causes illness, disease and even death in extreme cases, but few are aware of the complexities of the problem. Numerous pollutants from numerous activities create a toxic soup, which is made worse by different weather conditions. 
Children, older people and those with pre-existing conditions are also more vulnerable. A recent study of central London children confirmed that long-term exposure to urban air pollution is related to smaller lung volumes, which can lead to life-long impairment.
Getting to the root of these problems is not a straightforward task – but we can make progress if we identify the contributing sources, and then introduce policies to control and eliminate them. 
In transport, for example, this means moving away from combustion engines towards zero emissions electric vehicles and efficient public transport. This transition won't happen overnight. Bold steps like the ULEZ – which help put a price on the pollution from driving – are critical right now.
The importance of data
Breathe London, a new project partnership aimed at better understanding Londoners' exposure to air pollution, has started collecting data that will help assess the impact of the ULEZ. Coordinated by Environmental Defense Fund Europe, Breathe London is deploying the most advanced monitoring system of its kind. The aim is to paint a clearer picture of air quality across the city, helping to better identify particularly problematic areas and, importantly, the sources that are contributing to the problem.
The ULEZ is an admirable step to protect people's health and drive London's dirtiest vehicles off the streets. Transport for London estimates the new zone will reduce nitrogen dioxide emissions 20 percent London-wide by 2020. 
But we know we can't stop there. Ultimately we want a completely combustion-free city. To get there, we will need better information on pollutants and their health effects, as well as readily available – and understandable – air pollution data and forecasts. More targeted controls on sources of pollution and more incentives to support people as they make the transition to cleaner transport alternatives also are essential.
We look forward to working with the mayor to create an arsenal of air quality information that can help build a healthier London.
Photo source: Tamara Menzi on Unsplash